4th Residential Building Design & Construction Conference
The Pennsylvania Housing Research Center (PHRC) is hosting the 4th Residential Building Design & Construction Conference (RBDCC) on February 28 - March 1, 2018 at the Penn Stater Conference Center in State College, PA.
This paper submission-based conference provides a forum for researchers, architects, engineers, other design professionals, product manufacturers, builders, developers, and code officials to discuss challenges to sustainable, energy efficient, healthy, environmentally friendly, natural hazard resistant, and affordable residential construction, and share recent research findings, state-of-the-art technologies, and innovative projects and approaches in the field. 
With over 100 abstracts received, the 4th RBDCC will be the largest RBDCC to date! Download the full final schedule here.
Registration
Registration is now OPEN! Please register here. 
Keynote Speakers
Prof. Dr-Ing. Bohumil Kasal, "German Residential Construction: What Can We Learn from It?"
Professor Ryan E. Smith, "Global Innovations in Residential Building: Prefabrication, Modularization & Automation"
Final Schedule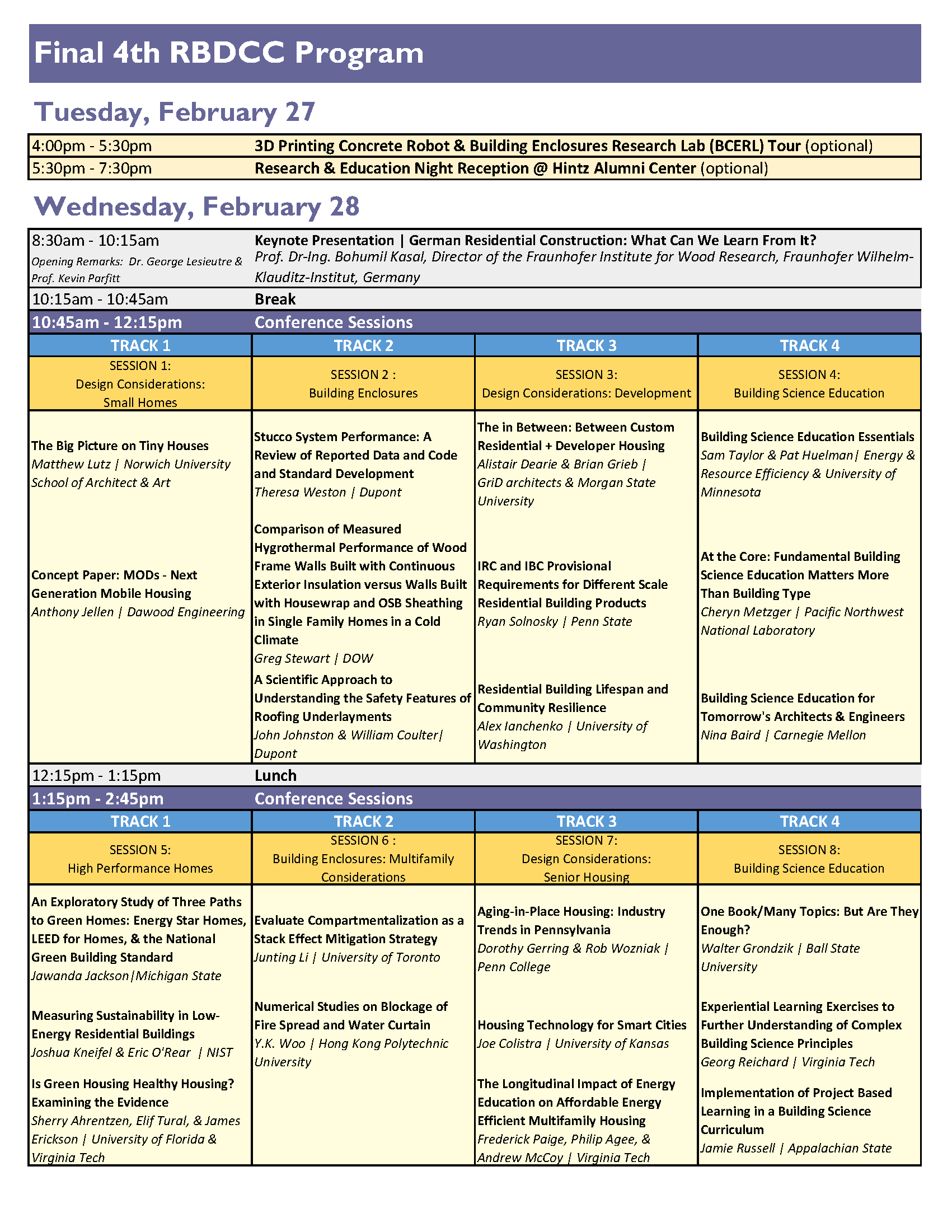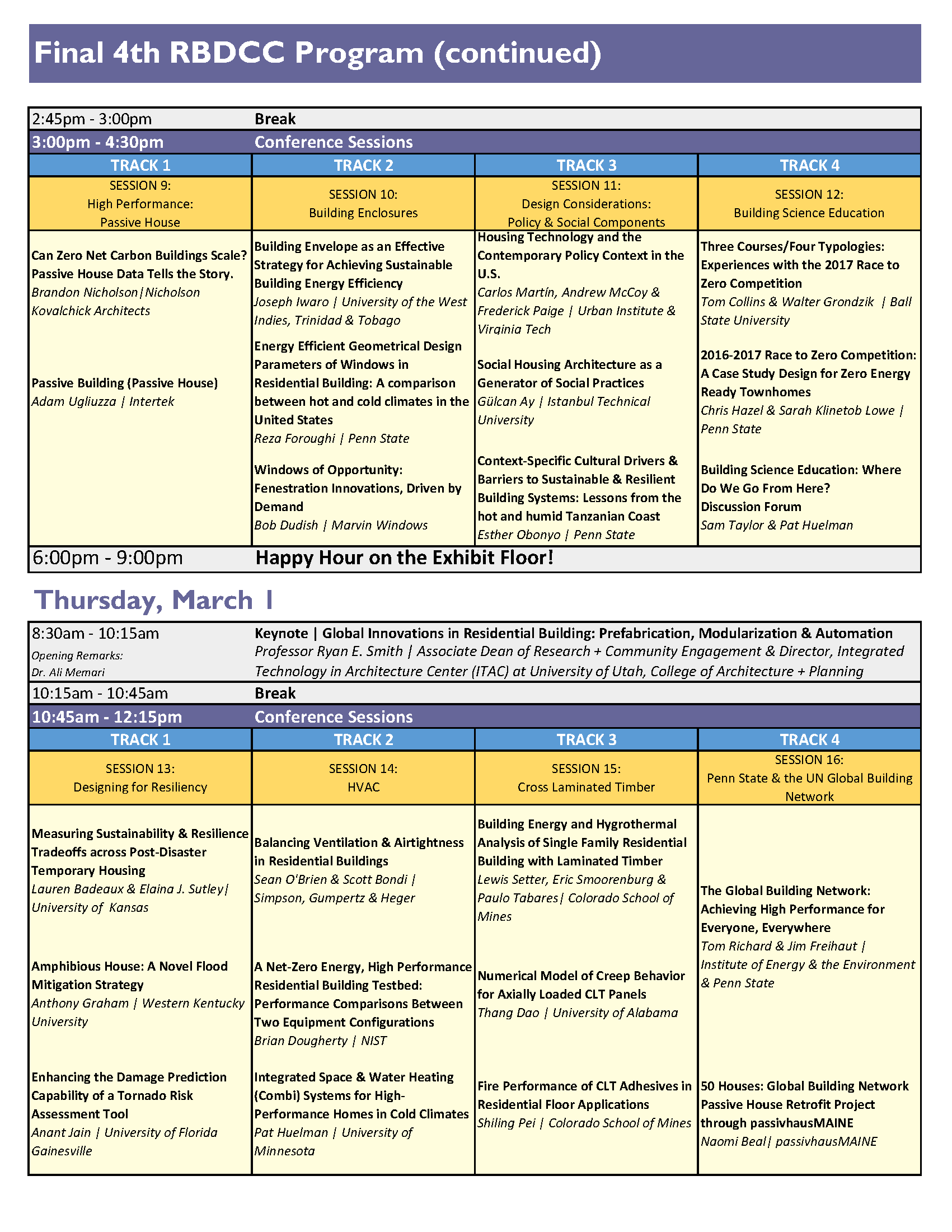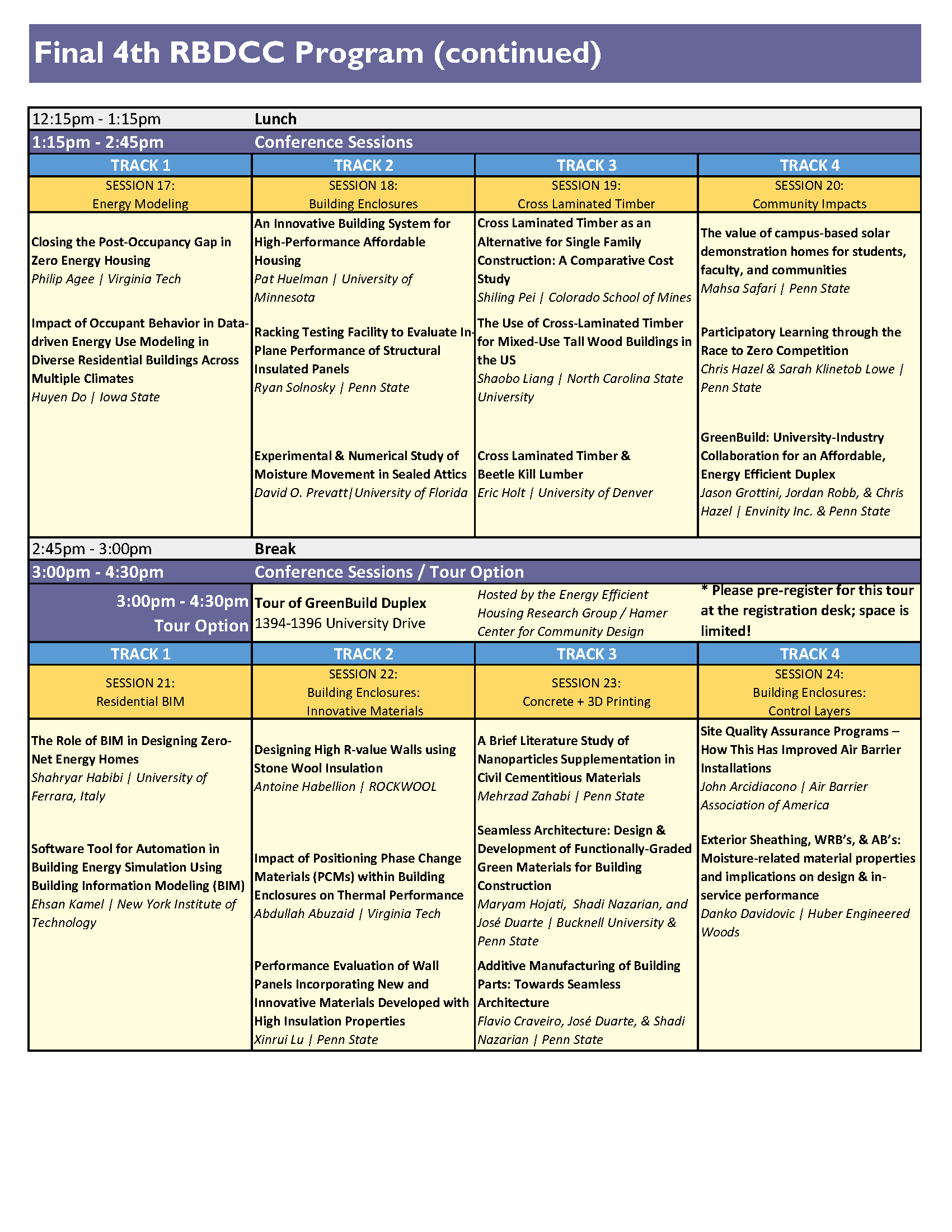 Call for Abstracts
The call for abstracts is now closed.
Experts from academia, A/E design firms, builders, developers, manufacturers, and government and code officials are cordially invited to submit 200-300 word abstracts by April 5, 2017 on all aspects of residential buildings.
Please email Conference Secretariat Sarah Klinetob Lowe with the abstract and for additional information - slowe@engr.psu.edu