4th Residential Building Design & Construction Conference
Following on the success of the 3rd Residential Building Design and Construction (RBDC) Conference, the Pennsylvania Housing Research Center (PHRC) is delighted to announce the Call for Abstracts for the 4th RBDC Conference, held February 28 - March 1, 2018 in State College, PA.
*New Submission Date!* Call for Abstracts 
Experts from academia, A/E design firms, builders, developers, manufacturers, and government and code officials are cordially invited to submit 200-300 word abstracts by April 5, 2017 on all aspects of residential buildings.
Please email Conference Secretariat Sarah Klinetob Lowe with the abstract and for additional information - slowe@engr.psu.edu.
For the full conference announcement and details, please click on the image below.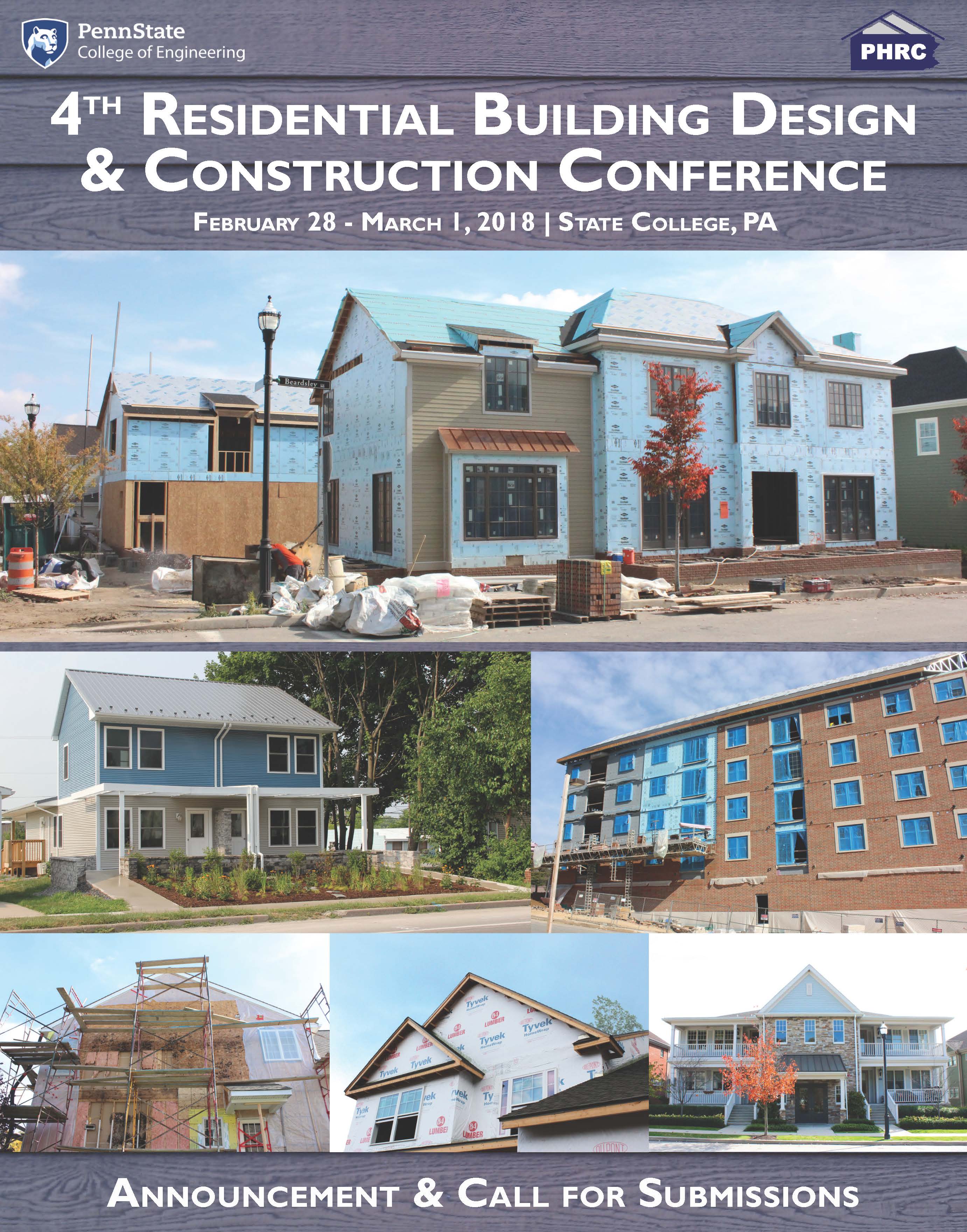 Keynote Speakers
The RBDCC will host the following keynote speakers:
Prof. Dr-Ing. Bohumil Kasal, "German Residential Construction: What Can We Learn from It?"
Professor Ryan E. Smith, "Global Innovations in Residential Building: Prefabrication, Modularization & Automation"